TFFA Charities
Adopt-a-Family
The Fire Fighter Charities f
unds the Adopt a Family program, which provides food to thousands of families throughout our community at the holidays. It also provides clothes and toys to hundreds of children at Christmas.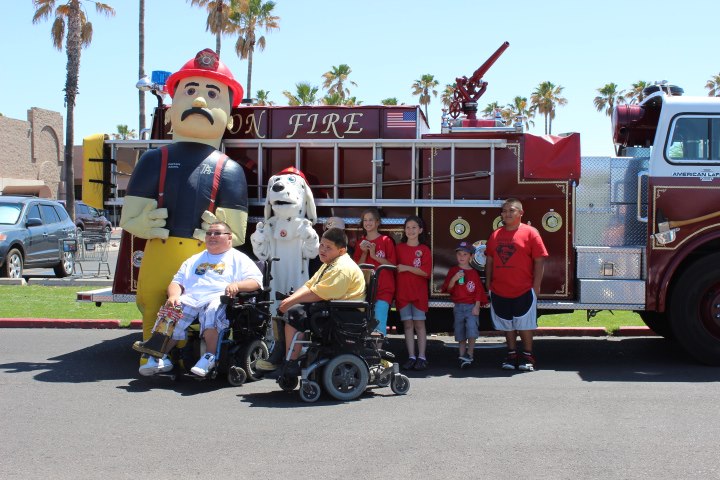 Memorial Brick Information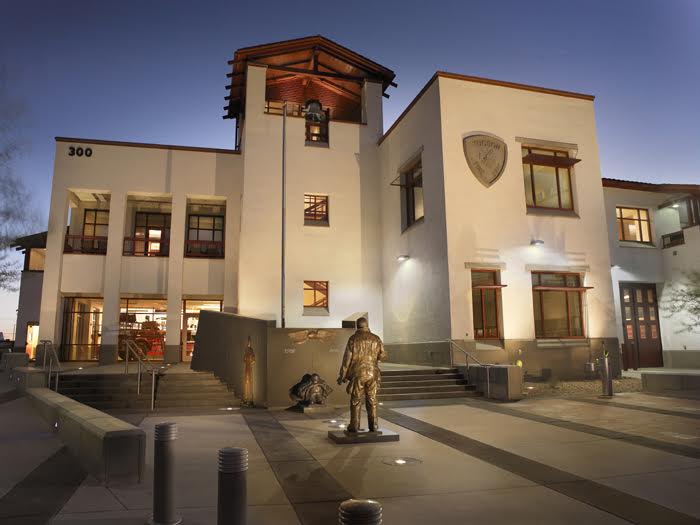 The Memorial is located outside the main entrance to Fire Central in downtown Tucson, featuring a life-sized bronze statue of a firefighter, created by local artist and former Tucson firefighter Paul "Oly" Olesniewicz. The statue gazes across the site looking at the granite wall, while holding his helmet over his heart in honor of those who have fallen.
The granite wall stands at the far end of the monument and is engraved with the names of those who died in the line of duty in service to Tucson. In front of the wall stands a second bronze statue of a firefighter turnouts, symbolizing the uniform in which they died. The walk-way surrounding the monument is paved with personalized commemorative bricks purchased by members of the community.
---
The memorial is located in front of Tucson Fire Station #1
300 S Fire Central Pl
Tucson, AZ 85701
---
The memorial was built through public donations and the sale of commemorative brick pavers. We will continue to sell the pavers; the funds raised will be used for the maintenance and further enhancement of the memorial site.
Each brick can be engraved with names, logos and dedications.
Page Last Updated: Feb 22, 2017 (16:06:00)